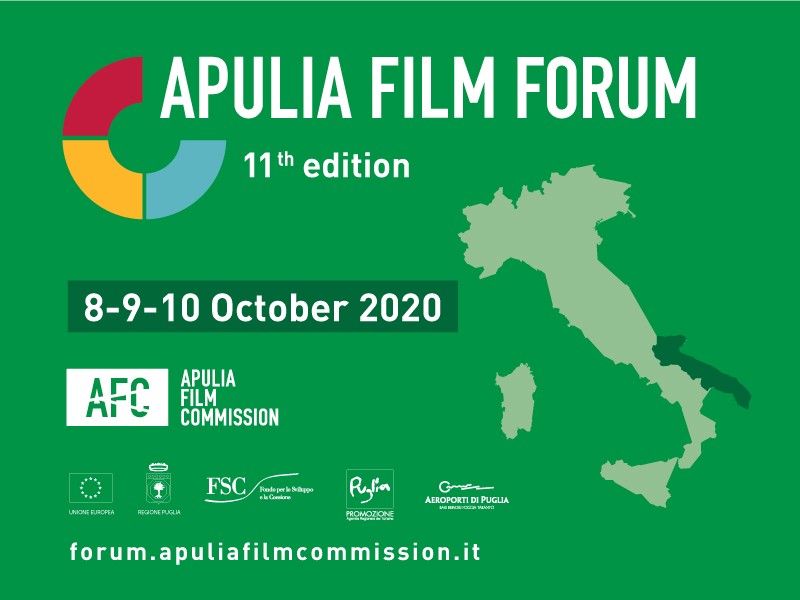 Apulia Film Forum 2020
Client: Apulia Film Commission Foundation

The Apulia Film Commission Foundation presents the eleventh Edition of the Apulia Film Forum, which will take place online on 8, 9, and 10 October 2020.
The Apulia Film Commission Foundation was founded in 2007, in order to draw audiovisual productions to Puglia, by developing professional expertise and competencies throughout the region, encouraging the development of companies operating in the field, carrying out audience development activities, promoting FIlm culture in Puglia.
The Apulia Film Forum aims to foster gatherings and partnerships among all professionals of the audio-visual sector, in order for them to promote the exchange of good practices and develop co-production projects while choosing Puglia as the main location for their films.
Why b.square?
Provided by a proficient artificial intelligence, the b.square platform is able to improve the organizational managerial skills of the Apulia Film Forum team on the occasion of its online meeting event edition.
Manage meeting requests, matchmake business appointments, and generate a final agenda for each participant will all contribute to improving the satisfactory index of participants.
Website