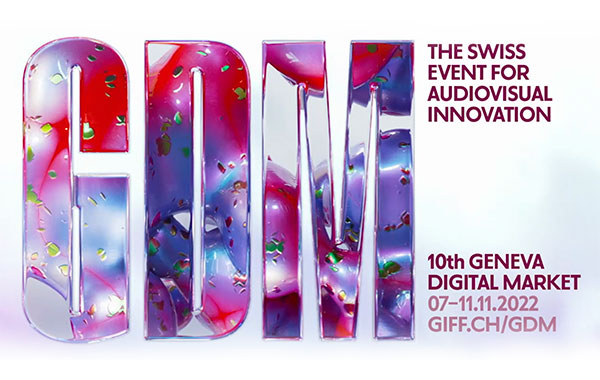 Geneva International Film Festival 2022 (GIFF)
Client: Geneva International Film Festival

Founded in 1995, the Geneva International Film Festival (GIFF) is Geneva's oldest film festival and one of the first in the world to include television in its programs.
A crossroads of genres and disciplines, a place of experimentation, encounters and celebration, it offers every year for ten days, films, series, interactive installations and virtual reality works to some 50,000 festival-goers. The largest space in Switzerland dedicated to immersive arts, the GIFF has become one of the major events in Europe.
At the heart of the event is the Geneva Digital Market, a unique event in Switzerland dedicated to audiovisual innovation. Professionals of the image, industrialists and theoreticians from all over the world meet, debate and exchange on what makes the audiovisual universe of today and what will cross it tomorrow.
Why b.square?
We are happy to announce that the GIFF Team has chosen b.square for the management of their industry market and this can turn into a long-term collaboration.
The GDM Market as hybrid event is focusing on Market Guests with a Project to create a professional networking environment to let attendees find their way to push their business to the next level.
Such possibilities are made possible thanks to the algorithm of b.square which assures a high level of satisfaction index for each attendee with the delivery of the appointments they asked for in the platform.
Website