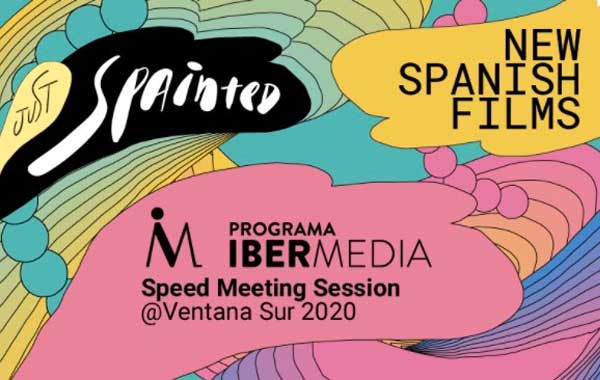 IBERMEDIA @VENTANA SUR
Client: INSTITUTE OF CINEMATOGRAPHY AND AUDIOVISUAL ARTS (ICAA)

This year the ICAA is launching in its own right to explore the possibilities of the new virtual format of the Ventana Sur market, exposing a wide program of online activities during its participation in the next edition of the event to be held from 30 to 4 November December.
The program includes a virtual room dedicated exclusively to Spanish cinema with the label CINEMA FROM SPAIN, a speed meeting session for projects in different stages of their production in collaboration with IBERMEDIA, two thematic showcases (animation and fantasy cinema/genre) and also after-work activities, such as the initiative "Let's dance" in which it proposes to the professionals to conclude the intense day of a job listening to the playlists that the Institute and the collaborators to surprise have prepared for the pavilion CINEMA FROM SPAIN. The events will be open to all borrowers of Ventana Sur.
All the activities are organized around the pavilion CINEMA FROM SPAIN, a virtual space dedicated both to the promotion of Spanish films in the market and to the attraction of filming and foreign co-productions. Together with ICAA, the pavilion will be attended by the Spain Film Commission, as well as representatives of film organisations from Andalusia, the Canary Islands, the Basque Country and Madrid, with a section for sales agencies participating in VS 2020.
Why b.square?
b.square works for The Institute of Cinematography and Audiovisual Arts meeting event, giving to participants the possibility of having an optimized scheduled calendar.
Website