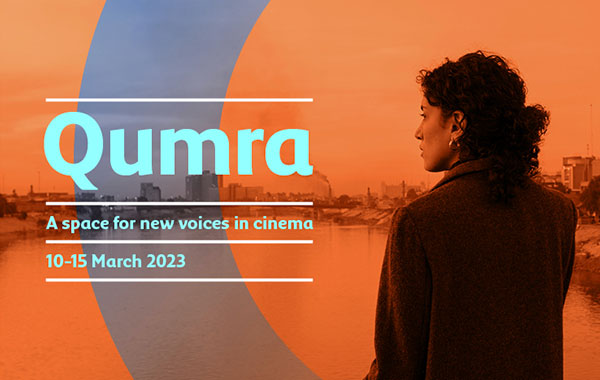 Qumra Doha Film Institute 2023
Client: Doha Film Institute

Doha Film Institute presents Qumra, an initiative that seeks to provide mentorship, nurturing, and hands-on development for filmmakers from Qatar and around the world.
Qumra is designed to provide creative and professional support to directors and producers attached to twenty-six features, seven series and eleven short film projects in development, production, and post-production, both fiction and documentary.
They will include a number of emerging filmmakers from Qatar, as well as regional and international recipients from the Institute's Funding and Training Programmes.
The public programme for this year's Qumra includes incredible Master Classes with internationally acclaimed filmmakers, as well as a showcase of some of the best feature films from the region and beyond, supported by the Doha Film Institute.
Why b.square?
The 2023 edition of Qumra is hybrid and takes place from the 10th to the 15th of March onsite and from the 19th to the 21st of March online.
b.square platform helps Qumra with the managing and the matchmaking of appointments between Industry guests and Projects, with the goal of maximizing the Satisfaction Index of participants and resulting in an optimized Agenda, filled with pre-organized side activities and meetings.
Website