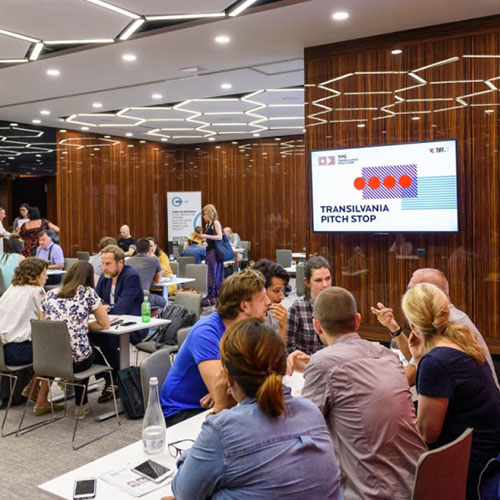 TRANSILVANIA INTERNATIONAL FILM FESTIVAL 2019
Client: Transilvania International Film Festival

Transilvania International Film Festival (TIFF) is the first and the biggest international feature film festival in Romania. Founded in 2002, in the town of Cluj-Napoca, Transilvania IFF has grown rapidly to become one of the most spectacular annual events in the region.
It is a member of the Alliance of Central and Eastern European Film Festivals (CENTEAST) and it is supported by the Creative Europe - MEDIA Programme. In 2011, Transilvania IFF was accredited by the FIAPF, which places it among the 40 most important festivals in the world. The primary objective of TIFF is to promote cinema as an art form by presenting some of the most significant films of the moment—films endowed with originality and free expression, exhibiting unconventional uses of cinematic language, or expressing emerging cutting-edge currents.
Why b.square?
Transilvania Pitch Stop is one of the industry events for professionals; it is a tailor made workshop for feature fiction films wrapping up with a public presentation and one to one meetings. TPS uses the matchmaking platform b.square to create new synergies between the Black Sea countries and other countries invited to be part of the initiative.
Website