Film Festivals? everywhere!
Starting from our experience with our matchmaking tool for business meetings in international Fairs and thanks to the collaboration with Eventival, we have developed a dedicated Film-Festival-oriented version of b.square.
The collaboration with Eventival was born from a similar context and thanks to our common client Torino Film Lab.
Our new platform allows Film Festivals to manage their one-to-one industry meetings easily.
Still struggling with PEN and PAPER?
Your handwork is no more needed as b.square is definitely less time-consuming and effortless
We will ask you simple questions to configure your b.square: just provide us the required info and materials. No worries, we will guide you and assist you to recreate your industry market!
Event details:
Indicate the dates of your one-to-one meetings and panels (if any);
Starting time and ending time of the meeting days and panels (if any);
Meeting duration + break duration between one meeting and the other.
Is your event fully onsite/online or hybrid?
Participants and actions
What participant groups can see who and/or request meetings whom? (e.g., Projects can meet only Decision Makers and vice-versa)
Are you going to prioritize some of your attendees? (e.g. VIP attendees or special Guests)
Category groups are waiting

Define your participant groups (e.g. Decision Makers, Projects) and their profile fields with our dedicated document (e.g., name, surname, company name, country).
Profile fields can be mandatory (required/not required) and/or public (visible/not visible to attendees).
You can choose among different types of fields like text, text area, image, single or multiple-choice menu, drop-down-menu, (hyper)links, downloadable PDFs.
Eventival and Cinando login: piece of cake!

Thanks to our partnerships with Eventival and Cinando, users can log in to the b.square platform using their Eventival or Cinando account. Same credentials, same info: it will be sufficient to create your account using your Eventival or Cinando's email address and you will be insta-redirected to b.square.
Which scenario are you looking for?

b.square can successfully handle many different scenarios for satisfying organizational needs:
Scenario 1: An open market for your business
Participant groups can manage meeting requests autonomously. Indeed, everybody can send and/or accept requests.


Scenario 2: A service to participants
The organization provides a service to participants. Indeed, it proposes appointments that are accepted or declined by the participants.


Scenario 3: A fully managed One-To-One
Participants can request meetings but are the organizers who independently manage both incoming and outgoing appointments of each participant.
The best personal assistant ever
The b.square artificial intelligence system adopts an advanced management tool for the organization of the events that acts as a personal assistant. It organizes the best agenda possible, still considering meeting requests and participants' availability.
b.square is programmed to increase the participants' satisfaction. Each participant can rate the confirmed appointments. Also, organizers can attribute an importance value from 1 to 5 stars to a meeting request. The platform organizes the appointments basing its calculator also on such rating scales.
b.square is technically advanced, easy-to-use, and continually evolving since it adapts to different event types (online, onsite and hybrid forms).
Let's discuss your other activities!

The platform guarantees you full-access to the management of the event. Panels are time slots present in the agendas, normally occupied by side events such as round tables, conference meetings, or lunch breaks: include your other activities and involve attendees.
Online? Onsite! Maybe hybrid.

On the one hand, b.square is capable of managing different types of event forms. Full online events are offered by BlueJeans for the ordinary and correct conduct of the virtual appointments. On the other hand, the onsite form relies on the b.square's assignment of tables that can be pre-attributed, randomly assigned or the mix of these two options.
If you have some last-minute urgencies and your event has to be swapped from onsite to online and viceversa, no worries! The system is ready to solve it instantly!
Get ready for your meetings and enjoy

b.square allows you to freeze a specific meeting and prevent any changes to the event program. The agendas are frozen few days before the event starts to guarantee participants, especially those who come from other countries, a complete appointment list.
It is possible to synchronize the appointments from b.square to any other devices using .iCal format. Moreover, the PDF document of the appointment list can be downloaded or directly printed in Agenda.
Integrated with
---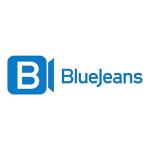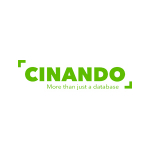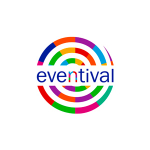 Film Festival Clients
---